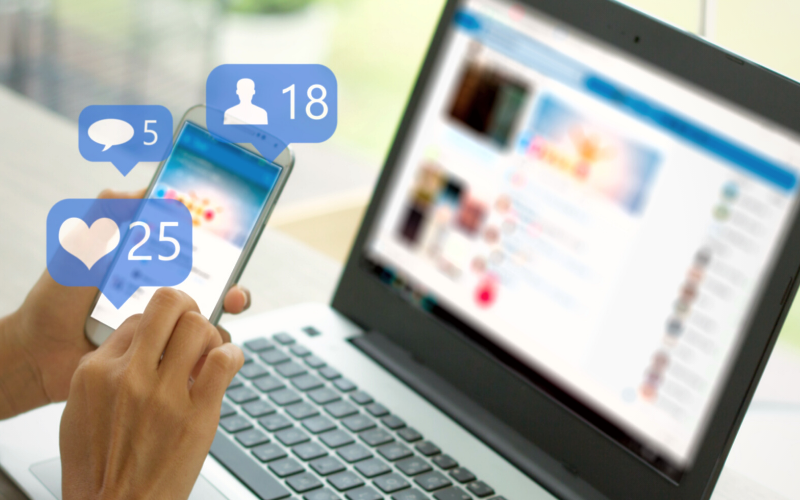 5 Strategies to Accelerate the Growth of your Social Media Accounts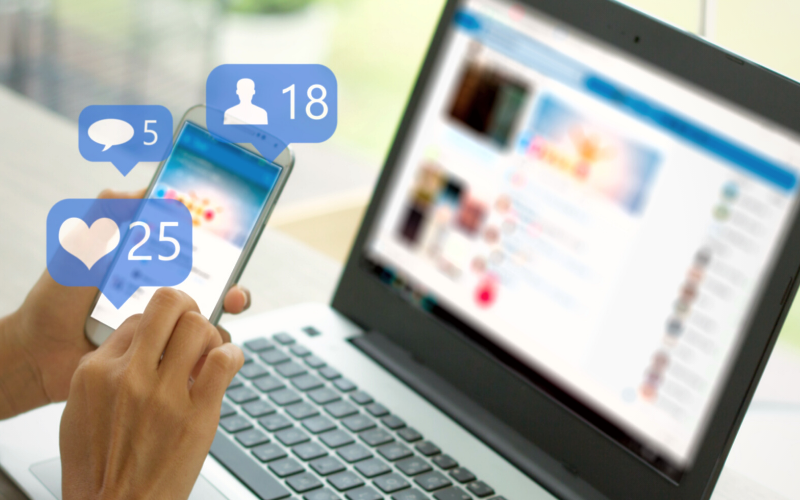 5 Strategies to Accelerate the Growth of your Social Media Accounts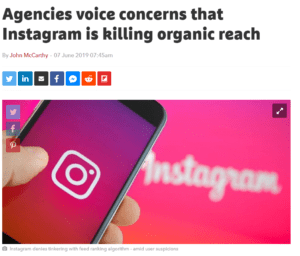 Social media platforms are now big business. The data clearly shows us that having a large social media presence is super valuable.
As a result, the makers of these platforms are exploiting the demand for account reach and have chosen to diminish organic reach intentionally in order to help them bring in more ad dollars. This is why a specific growth strategy is essential in order to see a result that will actually matter.
Here are our top 5 strategies you can incorporate right away to help accelerate the growth of your social media accounts.
If you are interested in learning more about the value and efficacy of Bioidentical hormones in HRT as an alternative to medication-based therapies, please consider our four part hormone optimization workshop series.
No matter the platform, the most verifiable way to grow your social media account quickly, is to pay to gain your audience.
Luckily, advertising on social media platforms is relatively cheap. In fact, it is historically much cheaper than advertising on Google AdWords.
To promote a post from the WLM Instagram (and these values would be the same for any of your accounts) for 6 days and reach up to 2.4 thousand people, it would only cost $6.
This means you can effectively reach thousands of potential new clients every month for under $100.
How do you promote posts?
We recommended getting an ad account to promote your business because there are so many advantages to having the additional audience targeting features those accounts include. Facebook, Instagram, Twitter and LinkedIn all allow their users to create official ad accounts on behalf of their businesses.
While getting an ad account is our top recommendation, it is also the hardest suggestion on our list to utilize if you haven't developed your digital marketing skills. An easier alternative on Facebook & Instagram is the much simpler method of "boosting" posts for users.
Ultimately, either method can be effective when you find the right audience to show your content to.
When attempting to build your audience it may be necessary to pay to gain that audience, just like you would pay for a billboard or a feature in a magazine. And like any other investment, it pays off over time as your audience grows more and converts on your services more.
2. Get Into Engagement Groups
Despite how the social media platforms have created a recipe that is ripe for them to bring in the cash on users spending to get more reach, one thing we can still count on is their algorithms.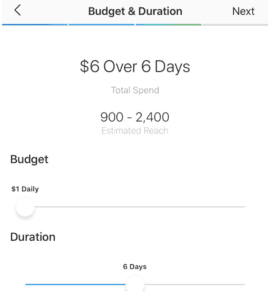 The algorithms works no matter if your post is organic or promoted. Simply put, when your post gets plenty of organic engagement, the social media platforms see this activity, deem your post highly engaging, and thus serve it more. Finding the most engaging content is what helps keep these platforms alive.
Therefore getting organic engagement does become essential for growth. The need for engagement is why engagement groups were originally created.
An engagement group is a group of users on a social media platform that band together to engage with each other's content. Whenever someone from the group makes a post, the other group members will "like" their posts and leave comments on them. This will help their posts to have a higher engagement rate and have a better chance of being shown to broader audiences.
3. Get Featured on Bigger Accounts
Getting a promotion (whether paid or unpaid) from a bigger account can create a sizable increase of new followers very quickly.
However, you should try to ensure that the account is promoting to your target audience already in order to get the most value. Here is a very basic example to demonstrate this:
@doctor.story is an Instagram account that has over 196 thousand followers. Their main purpose is to promote doctors and their stories. Other doctors follow them, as well as patients/non-providers. Doctors follow @doctor.story to engage more with colleagues and non-providers typically follow because they are intrinsically touched by the work that doctors do and want to support them.
We can see that in the @doctor.story profile bio they indicate "Send us your pics and/or tag us in your stories."
If you were to send over your photos or tag your story with @doctor.story, they could choose to repost that and your post would instantly be exposed to hundreds of thousands of people. Growing your account could result simply from getting the right features like this consistently.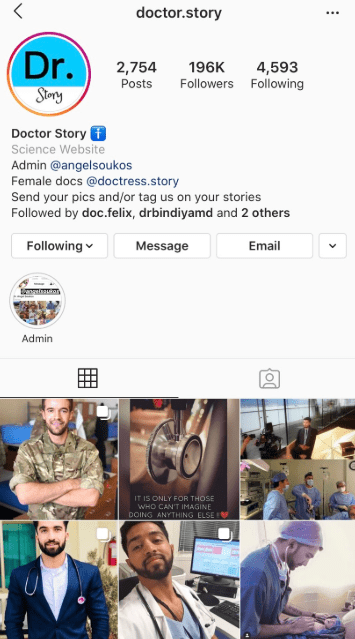 4. Implement The $1.80 Strategy
The "$1.80 Strategy" is a social media marketing term that was coined by Gary Vaynerchuk, owner of Vayner Media, a top digital marketing agency. Gary is compassionately known on social media for giving away all his strategy for free and implementing strategies that push people to move outside their comfort zones to accelerate their businesses to the next level.
I came up with what I like to call the $1.80 Instagram strategy which translates to leaving your personal .02 cents on the top 9 trending Instagram posts for 10 different hashtags that are relevant to your brand or business every single day.

By the end, you haven't just left your .02, but a full $1.80 of thoughts online in the specific category, niche or industry you want to become a part of.

I have always discussed how important it is, not only to build influence but to build community and become part of the conversation online.

– Gary Vee
As surprisingly simple as this sounds, this will do wonders for the growth of your profile. Leaving a comment on the top post may trigger that account to follow you, it will also expose your account to their audience, and commenting long enough in that niche eventually makes you a part of that online community.
5. Networking In Real Life
In this era, our digital lives and our real lives are forever intertwined. That's why we felt it important to add a tactic that brings you away from the screen and is IRL, or "in real life."
For many years people transacting business services handed out business cards to help promote themselves. When a doctor or service provider was needed, people would turn to their Rolodex, and pull out a card. That was the norm.
Applying this same concept to your social media profiles can help you grow more quickly. Your social media profile is like your online business card. Make it a practice to give out your social accounts as much as possible when speaking with others. Asking to connect on social media with those that you meet in person can help as well.