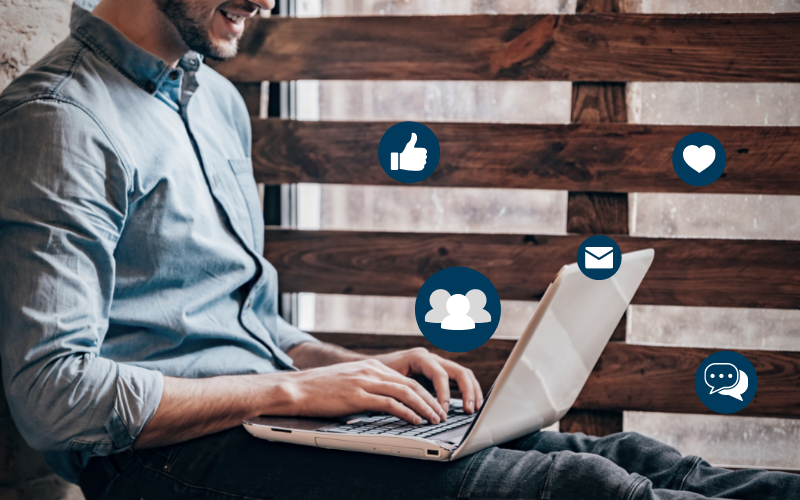 9 Medical Practice Marketing Tips for Success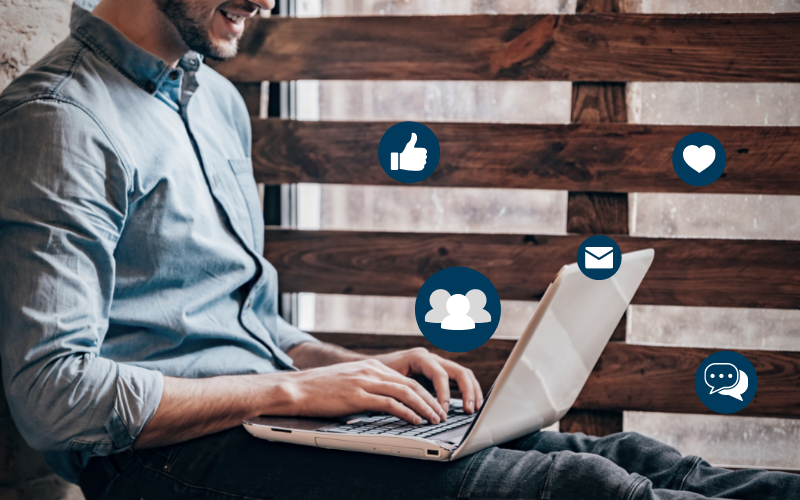 9 Medical Practice Marketing Tips for
Success
Wow, this looks like a long post! Well, quite frankly it is. But hang in there, because we are willing to bet that you will get some amazing and practical takeaways that will help you for the better! Whether you are just starting a practice or simply seeking to increase your patient base, at some point you will have to implement a marketing plan-of-action, so your prospective patients can connect to the health services you offer. At the same time, you are a medical professional with places to go and patients to see. Therefore, we will explain some of the best medical practice marketing tips, while still focusing on what you do best.
What if I don't need to advertise?
You may be thinking, "I already have patients lined up at the door," or better yet, "All of my patients come from word of mouth." Even if the appointment books are full, you still need to maintain a presence with your target audience. Why, you ask? Let's put it this way- THINGS CAN CHANGE. Whether it is health reform, an economic downturn, increased competition, or someone invents the "fountain of youth", there are many regulatory or societal changes that can pose a threat to your practice's financial health. Because of this, you need to stay ahead of the game by making yourself known in the community. This way you never get lost in the crowd.
If you are interested in learning more about the value and efficacy of Bioidentical hormones in HRT as an alternative to medication-based therapies, please consider our four part hormone optimization workshop series.
Before you launch your efforts towards the marketing tactics available for your practice, start with the big picture. It is crucial to set budgets based on the goals you have set for your practice. How many new patients would you like to gain per month? Per quarter? Also, how much are you willing to invest to acquire new patients? Once the big picture is fully understood, you have a foundation to make sound investment choices. If you don't have the capital to "flood the channels" all at once, then it is best to allocate a percentage of monthly revenue towards marketing expenses. Perhaps start with 5%.
Additionally, set budgets and goals that are within reason. To do this, answer the following questions to the best of your knowledge:
a) What are the strengths and weaknesses of my practice?
b) What is the market size in my area? (population, income, age, etc.)
c) How many competitors do I have? How easy are they to find online?
d) What makes our practice different? What are the key features and benefits that we offer?
Take advantage of free advertising that takes only a few minutes to setup. Online search engines, such as Google and Bing, have local listings that are often found at the top of organic search results. Envision this as what used to be a phone book listing, only free and more accessible. All you have to do is fill out basic information such as a business name, location, specialty, etc. With this listing, you can even take a video tour of your practice, and people can write reviews about you on the listing. Furthermore, it is likely that your listing will show up when patients in your area type specific keywords, i.e. "OBGYN in La Jolla, CA." Check out Google Places or Bing Business Portal to get started.
Research indicates that websites are responsible for over 54% of purchasing decisions1. Also, there is no doubt that our society receives information online at an increasing rate, as people are less likely to pick up a newspaper or even dial a phone number. Start your marketing expenditures by building a website that clearly communicates your services, is emotionally captivating, and genuinely expresses your benefit-driven knowledge. In other words, make sure your website depicts you as the thought leader in your local market, so that your patients are more likely to make an appointment or sign up for your e-newsletter.
There are two ways email marketing can be used to drive business. First, purchase a third party email list based on the demographic you are seeking to reach. Typically, these lists are provided on a "cost per use" basis. Therefore, your email message must have a strong call-to-action that stimulates a website visit or office call to redeem a special offer. Generally speaking, it is not recommended to take a "shotgun" approach by merely sending one message, but it can be done successfully if the call-to-action is strong ( i.e. contest to win a free ipad, first visit is free, etc.)
The second way to utilize email marketing is by sending regular messages or newsletters to your database of accumulated email addresses. These emails can be sent on a weekly, semi-weekly, or in some cases a daily basis. The key in this situation is to send information that has relevant interest and/or value to your patients. Overtime, you will establish enough touch points with these prospective patients for them to make an appointment with you when the time is right. There are many cost effective tools that provide user-friendly email services such as Constant Contact or Vertical Response.
5. Pay-Per-Click Advertising
PPC is an internet advertising model used to direct traffic to websites. Advertisers pay the hosting service when the ad is clicked on. This involves choosing a variety of keywords that your target audience is likely to enter, when using an online search engine such as Google, Bing or Yahoo. For example, 'weight loss wellness center' or 'bioidentical hormone doctor in texas' are keywords that patients may enter to find your practice. With PPC advertising, you can bid on these keywords. When your ad appears and is clicked on by an internet user, you pay a fee for that click and the user is directed to your website or landing page. This process can be setup using Google Adwords or Microsoft Ad Center.
PPC advertising is one of the most effective ways to start generating traffic quickly. Also, it is great place to start learning the keywords your patients are using from which to optimize your website
6. Optimize Your Website for Natural Results
In contrast to Pay-Per-Click advertising, Search Engine Optimization (SEO) is the process of strengthening the content on your website, so that it is more likely to be found in the organic search results when your patients enter key search terms. Once an effective SEO strategy is established and maintained, not only do the 'clicks' become free, but patients are more likely to trust an organic search result than a paid advertisement. In fact, research shows that if your website appears in a combined organic and paid search result (from PPC advertising), internet users are more likely to click on your website listing than if you were only listed as one or the other. There are a variety of ways to boost your website's search rankings, but the best place to start is by enriching your website content with the top performing keywords identified by your PPC campaign. Work with a web developer to maximize SEO and you will reap the benefits of lower advertising costs over the long haul. Speaking of lower costs, one of the best sources of 'free' involves using social media to your advantage.
7. Social Media to Gain Reach and Popularity
You probably have a profile or even a number of profiles on social me
dia and networking sites. Facebook, Twitter, LinkedIn, Google+, YouTube and many other social sites are great ways to increase your fan base and widen the reach of your messages and promotions. Additionally, social media is interrelated with Search Engine Optimization, meaning the more active you are on social sites, the more likely you will be found from a patient's keyword search.
With the ability to gain followers and fans, your messages have the opportunity to spread like wildfire throughout the online community. For instance, say you have 100 followers on Twitter and they are all in your metropolitan area. You write a tweet that says, "The first 20 people who reserve a free medical evaluation will be entered to win a free night's stay at the ABC Resort and Spa." Now, say that 25 of your followers see this tweet and are so excited about it, that they re-tweet the same message to their own list of followers. Their followers tweet the message again, and the process repeats. Voilà! Your offer has just been passed exponentially over the online social space. Also, social media is a great way to link patients to your, "How to beat the winter sniffles" blog post. Or better yet, try posting on Facebook, "check out my three minute video on how to naturally improve sexual vitality." Do you think your followers will respond?
Although Direct Mail Marketing has decreased with the prevalence of the internet, it can still be an incredibly useful form of advertising, especially if it provokes your patients to go online. As mentioned in the email section of this blog, you can purchase a mailing list based on demographics. Keep in mind that your mailers are best sent repeatedly to the same audience over time to gain brand awareness and eventual action from your patients. You can increase the results of your mailers by using emotional imagery, captivating language, and (as always) a compelling call-to-action that sparks your patient to contact you. One of the newest tricks of the commercial printing trade includes personalizing your mailers by implementing each recipient's name into the headline of the mailer (not just the label). This can increase response rates anywhere from 1 – 3%.
[Gasp] Okay, are you still with us? Good. Because we cannot help but be direct when we say THIS IS THE MOST IMPORTANT MARKETING POINT TO TAKE AWAY from this list. Content is king.. think about it. Why do you watch action movies? Why do you buy books from your favorite author? Why did you purchase every Beatles album known to mankind (even on vinyl)? And why do you order the same Mocha Latte on your way to work every day? Because you enjoy the contents of what you are buying or subscribing to.
Relevant content is what inspires and motivates us to learn more (and buy more) about our specific interests. In the prevention and wellness industry, there are an ever increasing number of patients seeking a healthy, proactive lifestyle. They want to look better, feel better, and be inspired by the content, services and products you offer. As a marketer, this is your primary responsibility. Be the "thought leader" in your field and in your demographic. Share free information about health and wellness that your prospective patients will crave, and in-turn they will follow you, talk about you, 'tweet' you, and choose you to be their health coach. Thirty minutes to an hour a day would be a sufficient amount of time to write a blog, make a quick YouTube video, or even write a "health tip of the day". Your expertise and knowledge will take any marketing objective and turn it into real connections and more patients.
How Do I Manage All of Those Marketing Ideas?
That's easy – have someone else do it. You are a healthcare provider, an expert, a thought leader. Spend your professional time on spreading your knowledge for the health benefits of others- whether that is through a life changing medical treatment or an insightful podcast. Let someone else manage your relevant and valuable information, and find the best ways to deliver that content to your prospective patients. Hire an intern, a nephew, a marketing consultant or even an advertising agency. Within your business model, find the most cost-effective way to get a return on your marketing investment by working with a knowledgeable marketer who will assist you in choosing the most appropriate methods of marketing communication. Once this is established, all you have to do is focus on what you do best; treat patients and stay up-to-date on the latest information within your specialty. Sounds like a relationship for success, doesn't it? Stick to tips #1 and #9 and your practice will thank you.