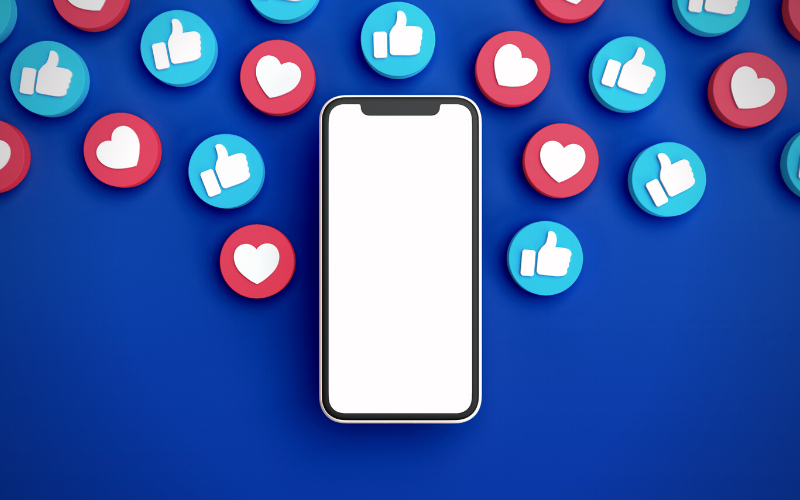 Creating Leads & Generating Conversions From Social Media Profiles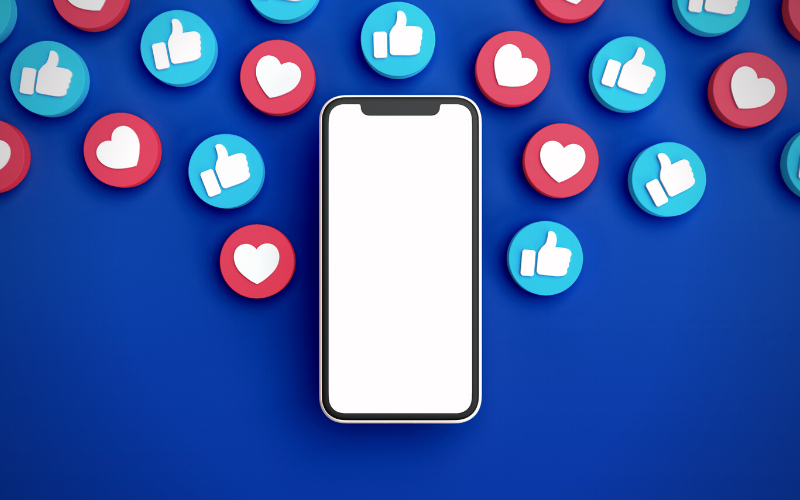 Creating Leads & Generating Conversions From Social Media Profiles
In this 3 part blog series, How To Grow On Social Media, we have stressed the value of social media as a mechanism to increase your business. However, we have yet to touch on how social media profiles can drive revenue. While most understand that having a big following widens your brand's exposure and that alone can help create more business, for many that isn't always enough to justify all of the work and time that can go into building the following. So in this final overview on social media, we are finally going to answer how you can use social media profiles to create leads and conversions.
Each social media platform has different built in tools that you can use to help generate real leads and ultimately create conversions for your business. Learning how to use those tools is the first step to utilizing your social media in a way that is going to be revenue driving.
If you are interested in learning more about the value and efficacy of Bioidentical hormones in HRT as an alternative to medication-based therapies, please consider our four part hormone optimization workshop series.
Lead & Conversion Generation Tools on Instagram
In the past few years social media platforms like Instagram and Facebook have released a number of new features specifically aimed at providing businesses with more opportunities to convert their audiences. In the case of Instagram, some of these features are only made available to users who have a following count of over 10 thousand. In this guide you will find 6 out of 7 new strategies that you can use no matter your follower count.
1. Use Instagram Lead Ads
Instagram lead ads are designed to help you collect the information you need from your target audiences. This is the simplest and most direct way to build your marketing list or generate leads. In order to set-up Instagram lead ads you will need to have a business profile and also a Facebook Business Manager and Ad Account.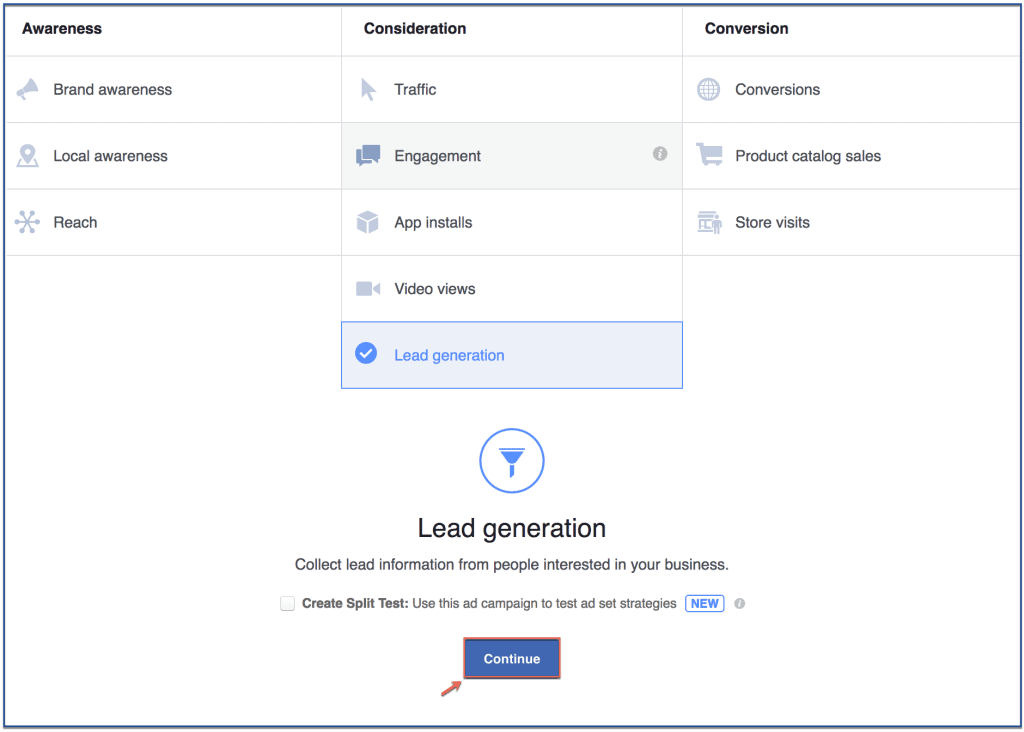 2. Enabling The Action Buttons On Your Instagram Profile
While there has always been ways for your audience to contact you on Instagram, with the release of third-party action buttons Instagram created a method for your audience to book appointments with you directly from your Instagram profile.
The booking buttons are a convenient and quick method to book for the users and they offer the benefit of familiarity as well. In most cases the booking buttons also provide less steps to get to the actual booked appointment than if the user were to navigate to your website first. In a cash pay model this could be an advantageous way to create conversions for items like consultations.
After enabling a booking button, you can add calls to actions to your content like "Book an appointment via our profile today!" And when you run paid promotional campaigns on your profile, it again creates a method for those campaigns to be more effective.
Pro Tip: When users book appointments through these booking buttons you can utilize the contact information collected to also market to those customers. Making them not only conversion tools but also lead generation tools. It's also important to note that the action buttons available to you on your profile depend on the industry your business is in (per your profile.)
3. Hack The Action Buttons On Your Instagram Profile – Generate Leads
When we aim to create conversions within our business without social media we typically have to think creatively or use what some would call "out of the box" thinking. Just because social media platforms typically work in a certain way, does not mean we have to utilize them that way all of the time. In our next example, we are going to show you how you can hack your Instagram click to call button to generate leads.
When a user hits the email button on your Instagram profile, they are creating a line of direct communication with your business. However, you cannot just take that user's email address and market to them in the future; the user must opt-in to communications like that. If you haven't explored the click to call buttons fully then you may not know that the call button can be converted to a text button.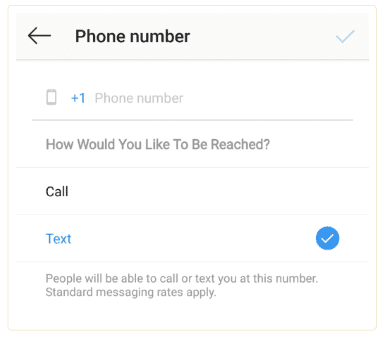 What businesses will do to help them create opt-ins, is have their users text a predefined phrase to opt-in. Once the user has chosen to opt-in over text you can choose to send a follow prompt collecting their email if need be. There are several services that can help you set up a text marketing service for your business available online.
Pro Tip: While we typically think of making our marketing lists bigger through collecting emails, the diversity in the way that people communicate has led to a newer trend to arise, which is marketing over text messages. Adding strategies like text marketing to your arsenal of marketing tools diversifies the ways you can communicate with your audiences.
4. Enable Instagram Shopping
Many providers are adding products to their service offerings and diversifying their businesses revenue streams. If you are a service provider that does sell products then enabling Instagram Shopping is a must for your business. Instagram Shopping allows you to sell products directly from your profiles. You can tag products in your posts and stories and promote products in your ad campaigns.
Giving your audiences the ability to natively shop your product assortment in their favorite applications creates one of the best recipes for generating conversions. Instagram does allow its users to promote and sell health and beauty products.
In order to enable Instagram Shopping you must have a Facebook business account connected to a catalog, your Instagram must be connected to a Facebook page, and your approval is subject to a review.
5. Ask Your Audience Directly
Via your Instagram story you can insert polls, asks boxes, and countdowns into your stories. Polls are are super valuable way to find out what your audience may need or think about your products and services.
Additionally, leaving an ask box in your story could allow your users to leave a piece of information about themselves that you can follow up with directly via direct messages.
One of the best tools for generating leads that people often do not use is direct messaging their audience.
While you cannot spam your audience with excessive messages you can send updates about your service offerings and share information with them periodically via direct messages. And if you do decide to enable Instagram Shopping learning to use your direct messages as a method to communicate with your customers will create the best overall result for your business.
6. Share Links in Your IG Stories and Posts
As the engagement rates for content continue to rise, social media platforms are developing ways to prioritize and monetize this content more! Instagram can result in high engagement with stories (24 hour long posts to your profile (go away unless saved), found as a clickable option on your profile photo). As an incentive for users to begin creating content Instagram is allowing users to insert links to their content such as stories or any posts made simply by adding it to the caption of a post.
This is really valuable because anytime you can add a link to your content from an authoritative site you are helping improve your business online. Getting solid back-links is an SEO must for developing a website online.
In addition, this means you can link to your products and services directly and share them to your profile, thus making your posts clickable.
Achieving Growth With Social Media
We hope that this guide has shown you the value in creating a strategy that drives your social media use. The truth is that creating a winning social media profile really is the result of only 3 items: effort & time applied to a strategy, the creation of quality content, and building a community.
If your profiles aren't growing as quickly as others then you just have to look at how much you are putting into these 3 areas and refine your approach.
In addition, social media management is a skill. As these platforms release more features that reward users with higher follower accounts, release more professional level tools that can be utilized, and more ways to monetize your audiences they become worthy of you learning the skill set it takes to utilize them correctly.
If you would like to learn more digital marketing skills that can help your business climb to new heights in our increasingly digital world, we recommend that you sign up for How to Create Predictable Profit in Your Cash Pay Practice.