$795.00 – Super Early Bird Provider Registration (Live & In-Person)
$695.00 – Support Staff & Graduate Registration (Live & In-Person)


Evaluate the literature that pertains to hormones and increased cancer risk. (NR)
Distinguish the 4 subtypes of breast cancer and how to treat each type. (NR)
Explain and identify the use of PSA and explore advances in PSA testing, radiologic assessment and the role of genetics in PC diagnosis and evaluation. (CG)
Interpret the literature on mechanisms of prostate cancer development and reducing the risk, in addition to, how to document when treating prostate cancer survivors. (NR)
Examine the impact of HIFU on the treatment trajectory surrounding prostate cancer and how it is used as a non-invasive therapy for PC, maintaining an excellent rate of cure with minimal side effects. (CG)
Discuss how specific endocrine disrupting chemicals contribute to pervasive modern health issues and how to reverse the health impacts of them (EDC). (Dr. J)
Identify unique genetic SNP variants, the cutting-edge science of epigenetics, and optimized lab values, in addition to, endocrine-related health solutions. (Dr. J)
Investigate different xenoestrogens and how they can be avoided and consumer tested. (Dr. J)
Recall new ways to help your patients support their gut health, detoxification, estrogen metabolism, weight loss, blood sugar balance and better breast health. (MD)
Evaluate the studies that show decreased Thyroid Hormones levels by association and causation. (AG)
Differentiate the normal thyroid physiology and HPA excess and how EDC's effect this normal access. (AG)
Examine the literature on the benefits of melatonin in reversing, metabolic dysfunction, inflammation, cancer treatment, cancer prevention and improved effect on the AMP-K pathway. (NR)
Identify legal compliance challenges and solutions. (JE)
Learning outcome: Physicians and healthcare practitioners will be able to identify, and treat patients who are suffering from endocrine disrupting compounds and adjunct practitioners will educate these patients on environmental hazards and how to manage their treatments for better patient outcomes. Pharmacists will be informed about physician rational for treating cancer patients and how hormones can be an important aspect of improving the patient's outcomes and quality of life.


Location & Travel Details

All rooms and suites in the 24-story hotel feature handcrafted Richelieu furniture, original works of art, inviting balconies, complimentary wi-fi, and large Italian marble bathrooms. Floor-to-ceiling windows showcase breathtaking views of Salt Lake City and the beautifully landscaped gardens.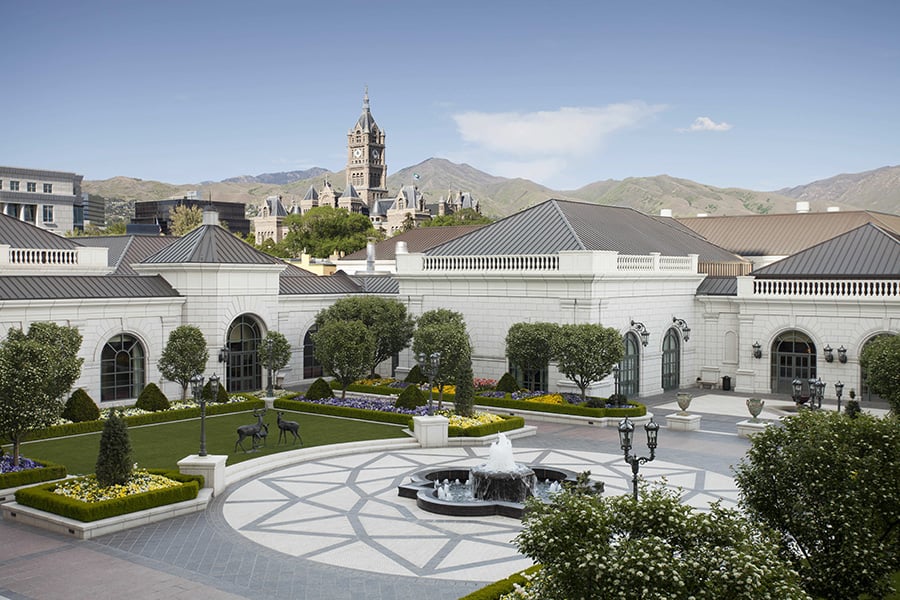 The Grand America Hotel
555 S Main St
Salt Lake City, UT 84111
Room Block Rate is $189.00
Click Here to book your room at the Grand America Hotel
Nearest Airport – Salt Lake City International Airport