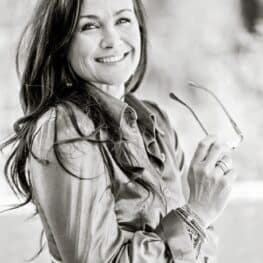 Deb York, MSN, PMHNP-BC, APRN, CCRA
Director of Clinical Research & Development
Deb York is a board certified psychiatric nurse practitioner in private practice in Salida, CO & Pueblo, CO. She has worked in pharmaceutical research & development for two decades in a variety of settings including owning multiple research centers. She is passionate about creating "individualized medicine" for each patient. This can include providing an additional tool of psychopharmacogenetics to assist in selecting the right drug, for the right patient & at the right dose. Genetics hold the hope of decreasing medication adverse events, increasing effectiveness of treatment (efficacy) and decreasing cost.
She has a passion working with patients and developing a plan to address all life facets. She believes that each person has individual needs & have their own set of life experiences, struggles and issues. She centers on individualized treatment for those willing to comply with improving their mental health outcomes. She takes the time needed to truly get to know each patient & determine & educate what brought them to this place in their life and how to bring patients to a new level of functioning. Living optimally with mental illness takes work from the patient side as well as the clinician side. Working together creates optimal results.
Deb York received her Bachelor of Science in Nursing (BSN) from the University of Missouri-St. Louis and trained at Barnes-Jewish Hospital/Washington University. She holds a Master of Science in Nursing (MSN)-Nurse Midwife from University of Cincinnati in addition to a Post-Master's Certificate in Psychiatric Mental Health (PMHNP) from the University of Cincinnati. She has additional specialty training and certification as a Certified Clinical Research Associate with the Association of Clinical Research Professionals.