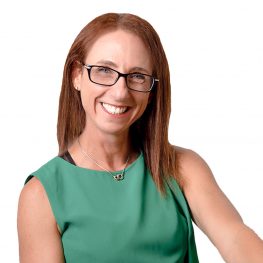 Jody has been an entrepreneur since 1996 when she started her first event planning business. In 2003 she was co-founder of BMDM, a digital marketing agency that served some notable clients like Southeast Toyota, Walt Disney World, Universal Studios and Darden Restaurants.
In 2011, alongside her husband, a software engineer, they created a Software as a Service platform called Expect Referrals that helped businesses automate and prosper from referral programs. And, in 2016 she co-founded SMART Growth Marketing, a marketing agency that helped their clients increase leads and revenue using the principles of inbound marketing. It was with SMART that Jody first started working with Florida Center for Hormones and Wellness and found her calling in the hormone and wellness space.
Over the years, Jody has been a speaker at several conferences like Worldlink's The Business of Creating Health, Idea Solutions and GrowCo on topics ranging from business development to culture to marketing. And she has been hired as a consultant to help several marketing companies who were ready to level up in their business. As the COO for the Florida Center for Hormones and Wellness she keeps the clinic progressing into the future, maintains a fun atmosphere and makes sure everyone loves what they do and that they do it well.
She wears many hats and wears them exceptionally well. Her drive and business acumen are the lifeblood of The Green Leaf Group and she is dedicated to helping each and every client achieve their dreams through careful planning and follow through.