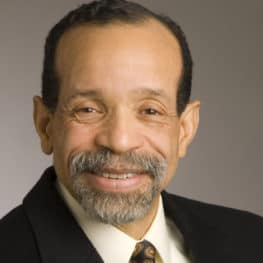 Kim Allan Williams, MD, MACC, FAHA, MASNC, FESC
Preventive Cardiology specializing in Cardio-Nutrition
About

Dr. Williams is Chief of the Division of Cardiology at Rush University and specializes in cardiology, prevention and cardiac imaging. He has served on numerous national committees and boards including serving as the President of the American College of Cardiology, President of the American Society of Nuclear Cardiology, and Chairman of the Board of Directors of the Association of Black Cardiologists. He is also the founder of the Urban Cardiology Initiative in Detroit, Michigan to reduce ethnic heart care disparities, and continues community-based efforts in Chicago at Rush.
His current professional focus is on preventive cardiology, specializing in synthesizing data on cardiovascular risk and mortality due to nutrition. He has become a nationally and internationally recognized speaker, including over 200 publications, online resources, movies and lectures on the topic of cardio-nutrition. He was recently awarded lifetime achievement recognition from ASNC as its 2018 Mario Verani Lecturer and the German Cardiac Society as its 2019 Gold Key Recipient and Keynote Lecturer.
A native of Chicago's South Side, Dr. Williams has over 30 years of experience as an educator, researcher, and physician.