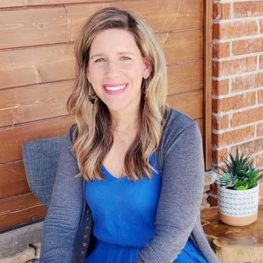 Rachel Wemple, RDN, LD, CDCES
Practicing functional nutrition at Sharlin Health & Neurology, with 20+ years of nutrition experience, is my passion. Partnering with patients and caregivers to optimize their nutrition using Dr. Sharlin's Brain Tune Up! Food Guide Protocol, in the face of complex neurological conditions like Amyotrophic Lateral Sclerosis, Multiple Sclerosis, Parkinson's Disease, Alzheimer's Disease, Migraine, Limbic System Distress, is providing hope and direction to patients and their caregivers; this is very fulfilling as a practitioner too!
I am a Wahls Protocol Health Practitioner and Lumen Certified Professional. My approach is to optimize metabolic health to improve neurological conditions. I completed my Bachelor's of Science in Dietetics at Missouri State University and then my dietetic internship at Augusta Area Dietetic Internship in Augusta, GA. I spent over 4 years as an outpatient dialysis dietitian; educating patients and caregivers on diet and nutrition related labs. After seeing that 50% of my patients were diabetic, I began to focus on glycemic control and sat for my Diabetes Support and Education Specialist Certification which I have maintained for over 15 years.