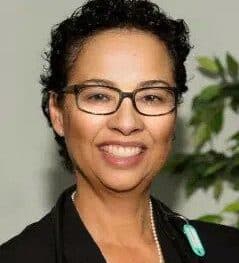 Dawn Lemanne, MD, MPH
Clinical Assistant Professor of Medicine, University of Arizona
The old paradigm of "fighting cancer" with drugs alone is becoming obsolete, thanks to the growing body of research conclusively demonstrating the influence of diet, exercise, and other lifestyle factors on cancer survival.
Oncologists of the recent past were taught that when it comes to cancer recovery, "Diet doesn't matter." In contrast, growing numbers of today's oncologists actively integrate conventional cancer therapy with diet, short-term fasting, restorative sleep, exercise, supplements, botanicals, acupuncture and other modalities to help patients recover their health.
Dr. Lemanne is one of the oncologists working to ensure that what was once called "integrative oncology," "functional oncology," or complementary medicine is becoming simply "oncology," cancer treatment at its most complete.
Dr. Lemanne majored in biophysics at UC Berkeley. She graduated with academic distinction, and upon entering medical school at UC San Francisco was named Regents' Scholar, the highest academic award granted by the University of California.
After earning the MD degree, she served an internship and residency at Henry Ford Hospital in inner-city Detroit. She then trained in medical oncology at the prestigious Stanford University. In 2011, after fifteen years in practice, she completed a 2-year fellowship in integrative medicine at the University of Arizona. Along the way, Dr. Lemanne has earned two more advanced degrees, one in public health from UC Berkeley, the other in science writing, from Johns Hopkins University.